It's no news that it's raining if you're with us here in Florida. It's as if the hurricane season took a look at the calendar and said: oh, it's June, let's roll. Colin is the first tropical storm to make landfall in Florida since 2013. The forecast is: rain, rain and rain.
Florida Gov. Rick Scott declared state of emergency for parts of the state, icluding 34 counties, among them Nassau, Duval, and Flaglar. Schools closed early yesterday, and graduations ceremonies that were meant to be held today are postponed.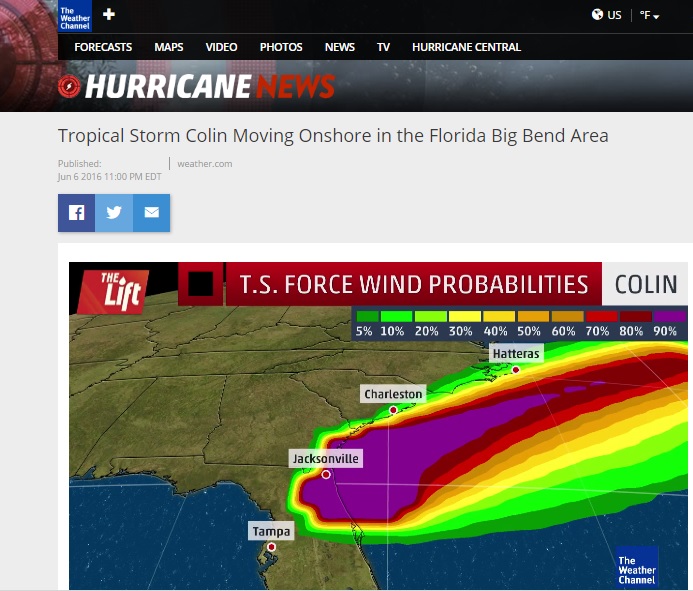 Tropical storm Colin made landfall yesterday, and it crossed northern Florida and southeast Georgia last night. While South Florida will dodge much of Colin's wrath, there's still a reason for concern: it will continue to rain heavily and the big question will be whether South Florida's over-worked flood control system can handle more rain. From our offices in Miami, Miami Beach, Boca Raton, West Palm Beach and many more around these regions, we sure do hope so!