He was born as Cassius Marcellus Clay Jr, in 1942. He died exactly a week ago, but his name, the name he took as an adult, Muhammad Ali, will be remembered forever, as what many consider to be the best professional boxer to have ever lived.
Ali had a special connection to Florida. He announced he was changing his name while staying in Miami Beach. Also, it was in Miami Beach when he became a champion for the first time, at the age of mere 22, when he won the Sonny Liston title in a dramatic fight vs Floyd Patterson. Ali temporarily lost his eyesight during the fight and managed to keep standing a whole round of boxing while blinded, and then regained his sight to the next round. He then won the fight in a TKO, after Patterson did not answer the bell ring at the end of the 7th round. That fight was one of many Ali had in Miami Beach.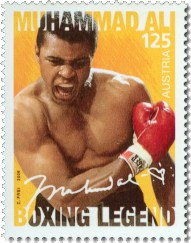 Ali was known to take political stands and was never afraid of taking a stand. When he was diagnosed with Parkinson's disease he never tried to hide it. Many will remember him struggling to light the Olympic cauldron in Atlanta 1996. Ali, once an Olympic champion (1960, Rome), did it proudly, not letting his evident disease to stop him.And now Miami Beach will honor this great boxer.  Mayor Phillip Levine announced this week that "to honor his iconic bout with Sonny Liston at the Miami Beach Convention Center, I am proposing renaming Convention Center Drive to Muhammad Ali Drive,". The vote was unanimous.