It's been a hard week for us in Florida. It started off with the killing of Christina Grimmie right after a concert in Orlando. It moved to the horrific mass shooting in the Pulse club in Orlando, which all of us are still grieving for, and ended with the tragic alligator attack at the Disney World resort. It's been a week of sad smiles in our offices.
But here comes the weekend, time for resting and being grateful for what we have. In order to help us all to remember the bright side of life, we thought we should make a list of why we love Florida. Here goes:
1) OK, this is pretty obvious – the weather! It's called the sunshine state for a good reason. When we hear our relatives from the northern US tell us how they spent the morning shoveling snow, we just smile and head to the beach.  Just don't forget sun screen – oh, did you know it was invented in Florida?
2) The amusement parks. Because we live in a children's dreamland. Do you know a child that will say no to a trip to Florida? Neither do we.
3) The Keys. It's beautiful and it's water sport fans dream. Did you know the only living coral barrier reef in continental US is in the Keys? Next time you go snorkeling, think about that.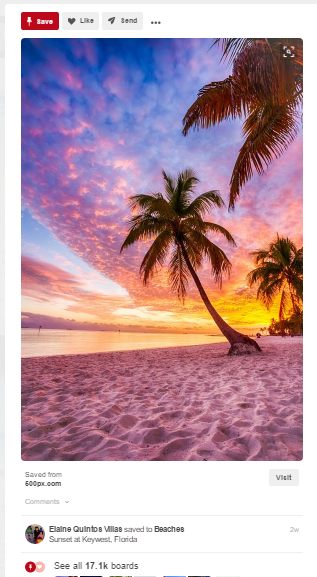 Sunset in Key West.
4) Women's power – Miami is the only major U.S. city founded by a woman. Julia Tuttle, a local landowner, convinced a railroad tycoon to expand his Florida East Coast Railway to Miami. Short time after Miami was declared a city. Well done Ms Tuttle!
5) No state income tax. Do we need to say more?
6) Some people go to the zoo to see parrots, others google to see palm trees. We just go out to the street.
7) Have you seen how many retirement resorts are there in Florida? They're called old and wise for a reason.
8) The food. American food? check. Mexican? check. Fresh sea food? check. Cuban? check. The original Key lime pie? check. Freshly squeezed juice from a recently picked Florida orange? check. Yummy.
9) Space pride – Florida has launched every spaceship in the U.S. since 1968 from the Kennedy Space Center. Cape Canaveral is a must location for any family with little (and big) space enthusiasts.
Let's face it – we live where people come for a dream vacation. Let's all be grateful.
From our offices around Florida, we're wishing you a calm and positive weekend. No more bad news please.
This post doesn't reflect any of 
Miami Beach locksmiths
 views, and is just for entertainment value.