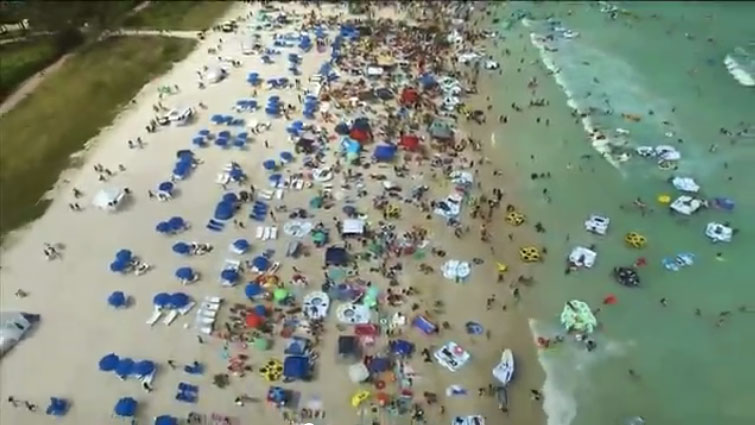 Chances are you're familiar with with Floatopia if you're a Miami Beach resident, but for those of you that are not residents, Floatopia is a huge raft party that draws thousands revelers to South Beach.  The massive event drew crowds of more than 100,000 people with many of these people leaving behind their floatation devices and littering local beaches with beer bottles, cans and other garbage.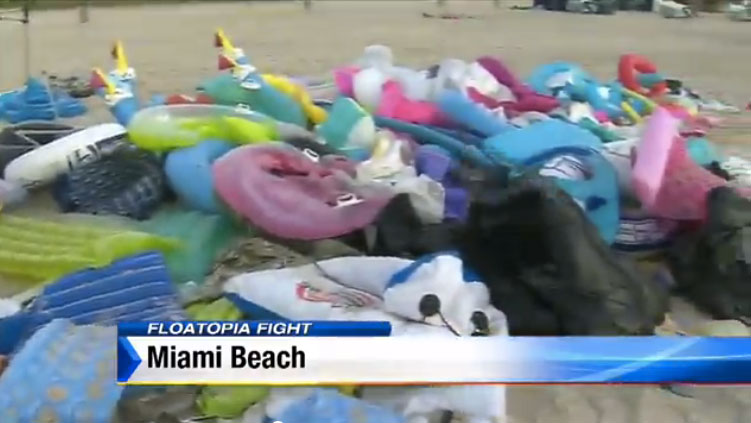 The disregard for beaches has raised ire and frustration with many residents as cleanup continued overnight and beaches continued to be trashed today.  The popular event began in 2012 and has continued to draw larger crowds year after year.  The idea is that attendees bring floats and simply chill out in the water en masse. It also leads to a large party atmosphere on the beach.
City officials seems determined to bring an end to Floatopia as it is not a city-sanctioned event that draws their crowds and volunteers through social media.  Mayor Philip Levine seemed so determined to put an end to event that he posted 'Never Again' with a picture of the party on Twitter.
This post doesn't reflect any of Miami Beach locksmiths views.