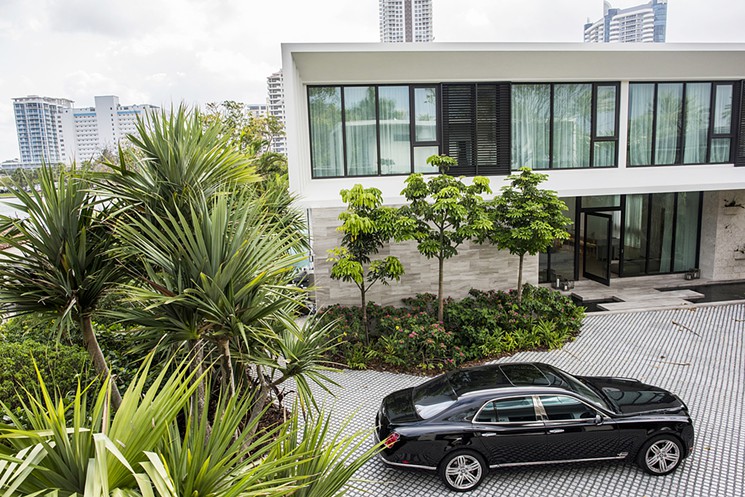 Buying older smaller homes, knocking them down, and building bigger, luxurious places isn't a new business – it's called flipping a home and it happens from coast to coast.  The increasing development of Miami's beachfront is in part due to the massive influx of foreign dollars coming into the area.
Developers are tearing down Miami Beach's older homes at an unprecedented rate to make room for sprawling newer domiciles.  Before 2011, less than half -dozen homeowners per year sent in applications to demolish their pre-1942 house but in 2012-2013 residents asked for permission to tear down 24 of them,  38 applied for demolition permits in 2014, and last year, 34 property owners submitted requests to demolish old homes.  In their place, houses boast everything from water slides to fingerprint-access wine rooms have been erected and then sold, often to cash buyers with no plans to move in.
To many concerned residents and preservationists, this is a disturbing trend that threatens the unique thumbprint of Miami's architectural history. The Mediterranean-style homes and the world renowned Art Deco district is what makes up Miami's charm and whimsy.   Many residents are up in arms over the complete disregard for this fact. Residents have been spurred into lawsuits and fights over absentee investors and flippant developers that frequently ignore city rules.  Even the feds have become so concerned by this troubling trend that they've been tracking the money trails of more than $1 million in investments in Miami-Dade County.  The recent leak of the Panama Papers has detailed the corruption of government officials and politicians around the world and much of that money made it's way to the beaches of Miami.
These huge sums of money have been changing the way Miami Beach looks and the type of buyers it attracts. The popularity of the the housing market is attracting more and more foreign dollars so it's incumbent upon residents to pay close attention and remain active in their community in order to preserve the way of life they know and love.
This post doesn't reflect any of Miami Beach locksmiths views, and is just for entertainment value.