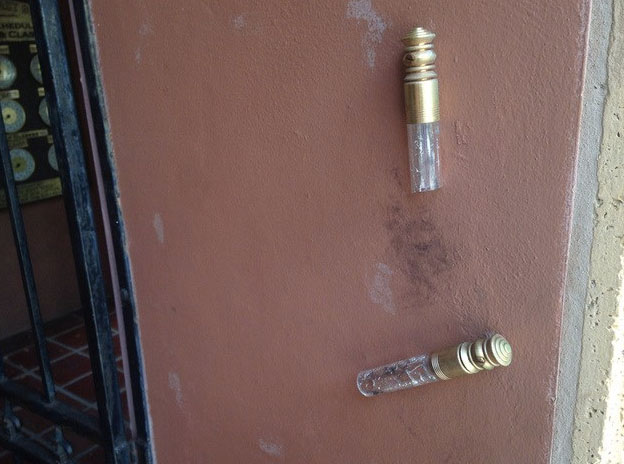 A shocking occurrence of vandalism rocked the Boca Raton community earlier this month. Two religious prayer scrolls on the doorways were stolen.  Authorities have chalked it up to the possibility of it being linked to the fact that Chabad of East Boca Raton's plans to expand the religious center.  This may have spiked the attention of local residents interested in reducing noise, traffic and big developments in their community. The shift to vandalism has been shocking to many as discourse on this expansion issues may have been explored and deemed a failure.
The city of Boca Raton has given Chabad permission to build a new synagogue on one of the city's main roads. The $10 million, 18,000-square-foot project exceeds the city's height limit and will be the first religious institution built on Boca's beachside.  Authorities are not investigating the theft as a hate crime and it may be more likely that it's related to the ongoing controversy between the Chabad and some Boca Raton residents. The project, at the East Boca Raton Chabad House, has been called one of the most contentious construction projects in the history of the city. It is at the center of a federal lawsuit filed by two Boca Raton residents against the city in February.
Are you a Boca Raton or Florida resident? If so, what are your thoughts on Chabad's plans for expansion?

This post doesn't reflect any of Boca Raton Locksmith views.