There are a lot of reasons people hide house keys. They might want to be able to allow children, teens, maids or house guests access to their house without worrying about making a lot of copies. A Miami Beach locksmith can rekey your locks or replace them, but you want to avoid this if possible.
It is important that if you hide a key on your property it is not in an obvious place. Unfortunately, most of the old standbys are no longer safe. You cannot just hide your key in your mailbox, under the door mat, or in the flower bed next to the porch. If you want to keep burglars out but let family in, you're going to have to be very clever about your hiding place. A Miami Beach locksmith can give you some ideas.
Luckily there are a lot of products out there these days designed to make hiding your house key very easy. However, many burglars are familiar with all of these devices, so they know where to look. Instead of relying on these products alone, you have to get fairly creative. A good Miami Beach locksmith can help you come up with new ideas and safe ways to hide house keys. In the meantime, here are the three best ways to hide your house key.
Fake Sprinkler Hide-A-Key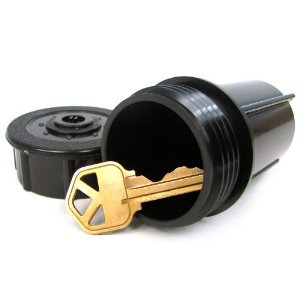 This product is fairly new and visible online. It is a great way to hide your house keys in plain sight. However, you need to be cautious when using this method. If the sprinkler system at your home looks nothing like this product, it will be easily spotted by anyone looking for a way in. You might want to purchase several of these and hide the key in only one of them, making it a more plausible hiding place.
Outdoor Thermometer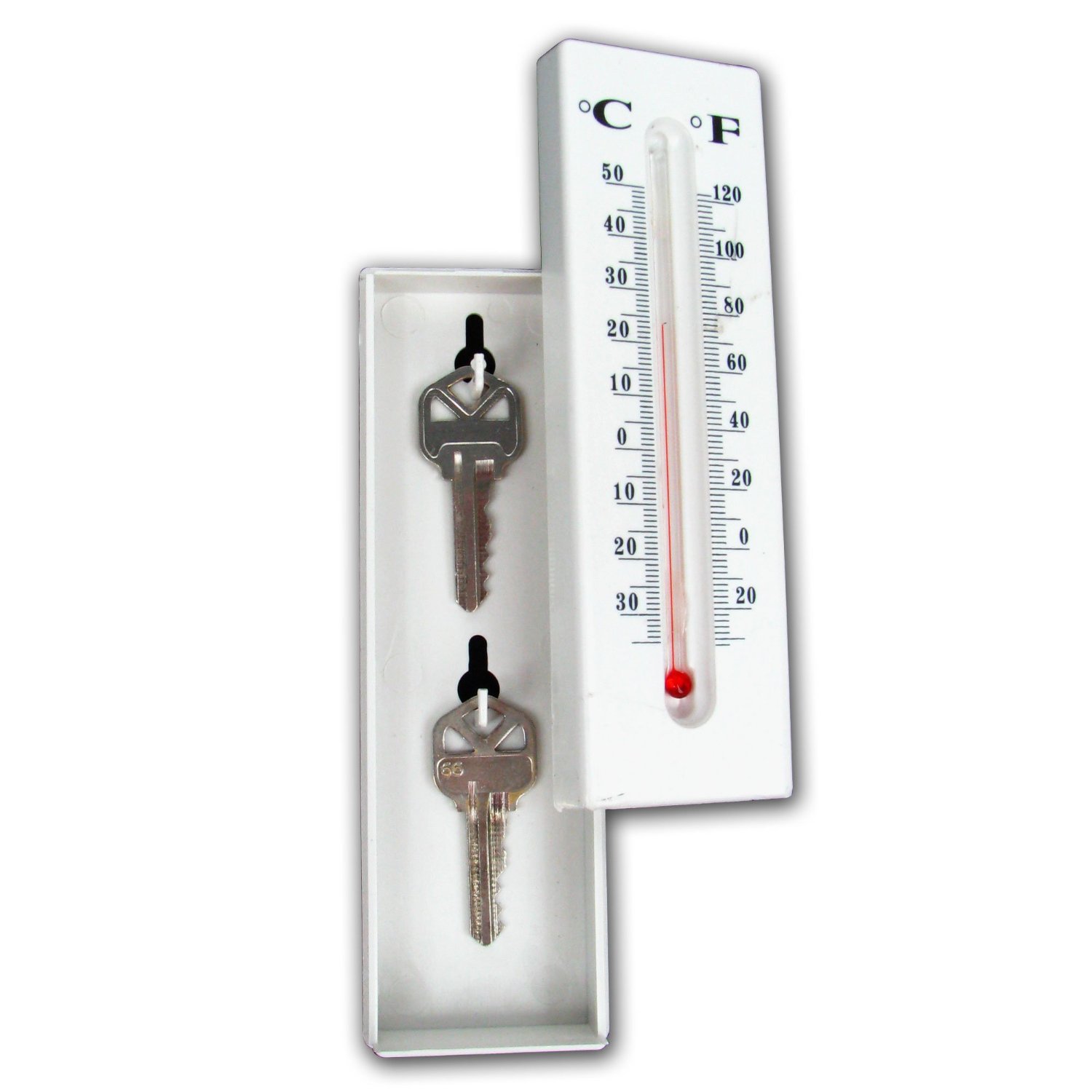 There are hide-a-key products that are outdoor thermometers that open up to hide a key or two. These are excellent, because they look and work just like any other outdoor thermometer. If you place it just outside your door or window where someone would likely look at a thermometer each day, the potential thieves will never look twice at it. A great advantage to this one is that you can put it right by the door. The person getting into the house can get the key while blocking what they are doing from view of the street. As far as anyone watching knows, that person had the key with them. No one will ever realize they are getting the key out of the thermometer.
Fake Rock Combined with a Lock Magnet Key Case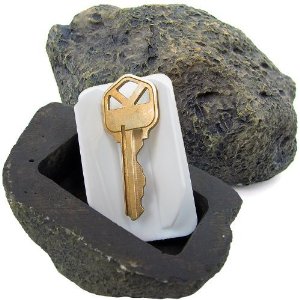 A hollowed out rock placed next to the porch is a common hiding place for house keys. However, because it is common, many thieves will look in that area first. If the rock looks out of place or different from others, it will be easily spotted as a key holder. Protect your key further by putting it in a lock magnet key case. This case requires a combination to be used to unlock it to get the key out. It will fit within the hollowed out rock for dual protection of your key. A Miami Beach locksmith can provide you with additional products that fit within the rock to protect your key from unauthorized use.