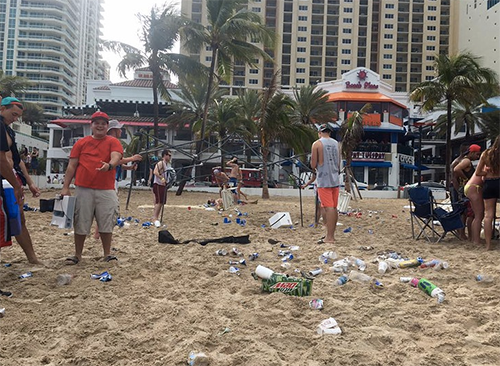 Spring Breakers' Mess on Fort Lauderdale Beach Upsets Surfers and residents are up in arms over the flippancy of out of town college kids. Spring Break has been known for rowdiness, debauchery, and pure disregard for residents but residents of a Fort Lauderdale beach have had enough. The above picture has been shared hundreds of times by incensed residents with many taking their frustrations out online with extreme insults.
Despite their frustrations, residents pulled together to clean the beaches and start a clean slate. This may not be the last time beaches are this trashed, but residents and law enforcement alike are increasing vigilance to prevent this from happening again.
This post doesn't reflect any of Fort Lauderdale locksmiths views, and is just for entertainment value.