What can be better than combining our sports enthusiasm and Florida love? Nothing. So imagine the joy realizing that out of the 554 athletes representing the US in the Olympic games in Rio 2016, 40 are from Florida.
If you've been following the Olympics since it started a day and half ago, then you know the American team had already won five medals, of which one is gold. Among the hundreds of athletes there are internationally renowned names, such as tennis sisters Serena and Venus Williams (who are from Florida!) and Olympic champion Michael Phelps, but some are less famous internationally. However, they're as important to us.
Among the 40 Floridians in the Olympic team we would most like to commemorate our local south Florida members – Danell Leyva of  Homestead  (Gymnastics), Nick Delpopolo of Davie (Judo), Sloane Stephens (tennis) and Foluke Akinradewo (volleyball) of Fort Lauderdale  and of course six athletes from Miami – Sylvia Fowels (basketball), Angelica Delgado (judo), Robin Prendes (rowing), David Hughes (sailing), Brianna Rollins (track and field) and Ashleigh Johnson (water polo).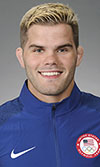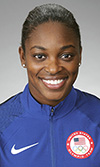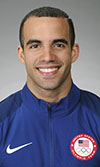 From left: Delpopolo, Stephens and Leyva.
We're wishing all our athletes GOOD LUCK! Bring those medals home!
This post doesn't reflect any of Homestead locksmiths views, and is just for entertainment value.