How many hi tech moguls families can live in one small town in Florida? More than you think. Steve Jobs' widow has just bought $15M ranch in Wellington, Palm Beach county, the same city where Bill Gates has recently purchased a whole street.
Wellington is famous among equestrian enthusiasts as an elite horseback riding competitions area. As it happens, Gates' oldest daughter, Jennifer, and Jobs' oldest daughter, Eve, are both skilled riders who have competed against each other in the past. The families used to rent houses in the area when competed in Florida, but now have obviously decided to make it more permanent.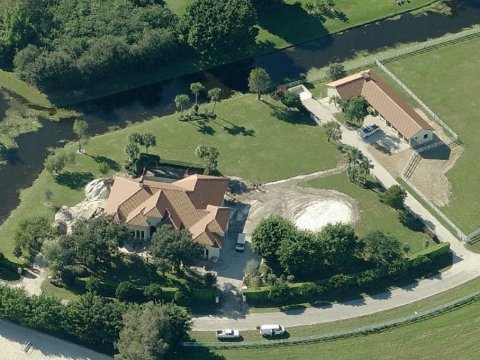 The new Jobs estate is reportedly including a barn that can host up to 20 horses. The Gates ranch is also equipped with barns and training area. So hopefully, the next Equestrian Festival in Wellington would be filled with celebs coming over to watch the two famous riders compete.
From our locksmiths offices in Miami, Miami Beach, Miami Gardens, Plantation, Fort Lauderdale, Davie and plenty more around the region, we're wishing you a great weekend.