We had to read again this recent post from The Florida Fish And Wildlife Conservation Commission in order to believe it: "first turtles, now birds!" it read, and asked people to keep their paint to canvas rather to animals.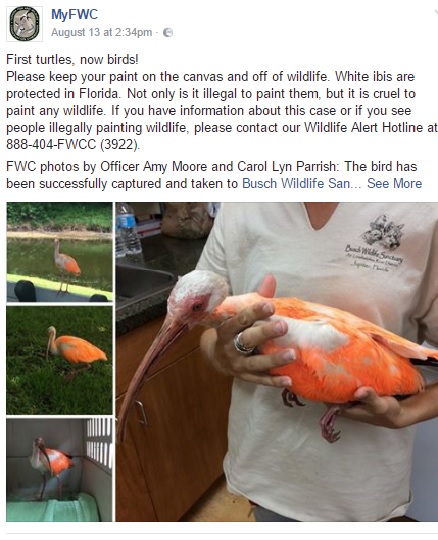 Yes, you're seeing right – an originally white ibis with the unnatural color of bright orange. We'd like to believe that this happened by mistake, i.e the ibis fell into the paint or such, but turns out this is not a first. Check out this post from the FWC just a few weeks before: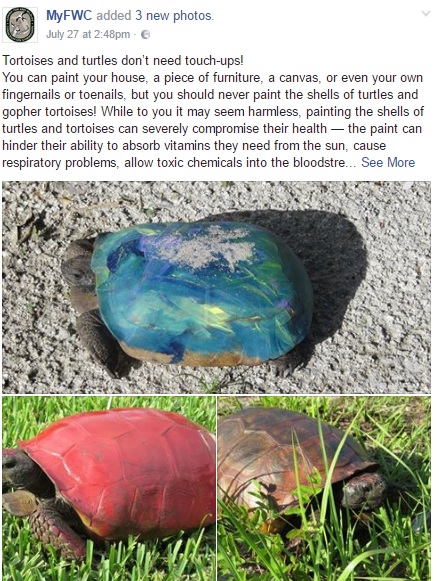 We mean really, who is the genius who thought this would be a good idea? We don't get the funny part of it, and worse, do people not understand that these paints are toxic and can harm the animals? It's just cruel.
The FWC asks people to call their hotline in case you see someone painting animals. Please help the animals.