This is not flattering at all: according to a new survey, the south east U.S has the worst drivers in the country, Florida in the lead. According to the survey, the best  drivers in the U.S are in Maine and Idaho.
The Time Magazine has published a study conducted by SmartAsset, a financial tech firm, and according to that study, Florida is leading the list of states with bad drivers. Now, don't get us wrong, we have run once or twice in to rude or even dangerous drivers around here, but generally speaking, when we drive around our neighborhood in Davie, it feels safe and law-abiding. So this caught us by surprise. What is your experience with this?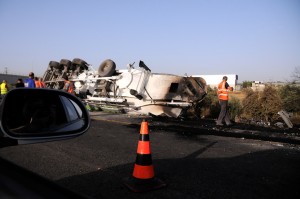 Just so you know, these are the five states with the worst drivers, according to the survey:
Florida
Mississippi
Oklahoma
New Jersey
Delaware
Drive safely people!
This post doesn't reflect any of locksmiths Davie Florida views, and is just for entertainment value.