It was at the Florida International University in Miami, close to Kendall, where Hillary Clinton chose to present her running mate, Virgina Sen. Tim Kaine. Sen. Kaine made his debut today, joining Ms. Clinton on stage in Miami.
Miami was chosen as the best place to present Ms. Clinton's running mate for many good reasons, one of them being a good place for Sen. Kaine to show off his Spanish. Indeed, Sen. Kaine opened his speech in Spanish, saying among other things, "We're going to be compañeros del alma." Soul mates.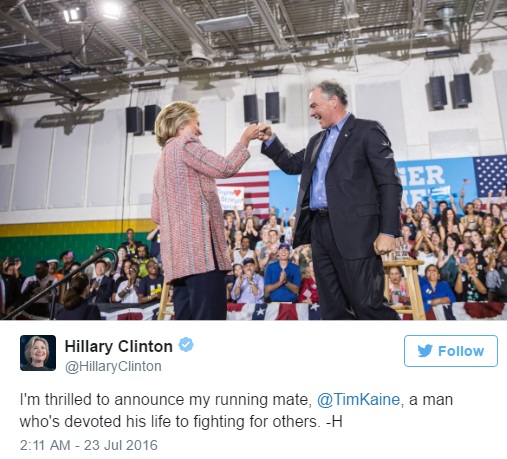 The Clinton-Kaine team will now focus on getting the democratic ticket to running for presidency.
This post doesn't reflect any of Kendall locksmiths views, and is just for entertainment value.